you are here [x]: Scarlet Star Studios > the Scarlet Letters > gifts from the stopmoes
<< before artist's way: week 13
after >> closet torn out

December 9, 2006
gifts from the stopmoes
by sven at 12:00 pm
Birthday presents from my stopmo buddies Mike and Shelley arrived on the same day!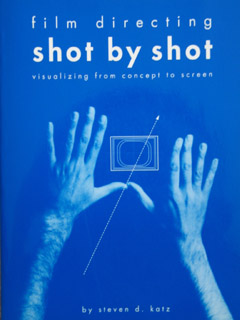 thanks mike!
I've been perusing through Film Directing Shot By Shot and it's every bit as good as Mike's been saying. A very thorough -- yet approachable -- course in creating shot flow.
shellsy's gift for packaging
Packages from Shelley are always a delight to the eye...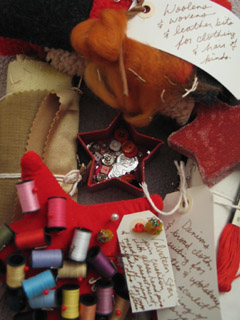 thanks shelley!
An assortment of fabrics, threads, and embellishments for puppet-making... And a hand-made scarlet star pin cushion! What a delicious assortment...
Thank you both!!
posted by sven | December 9, 2006 12:00 PM | categories: miscellany