October 2011 archives
you are here [x]: Scarlet Star Studios > the Scarlet Letters > October 2011
<< before September 2011
after >> December 2011

October 31, 2011
happy halloween from scarlet star studios!
by gl. at 10:45 am
posted by gl. | permalink | categories: miscellany
October 8, 2011
sambuka black @ wordstock
by sven at 1:35 pm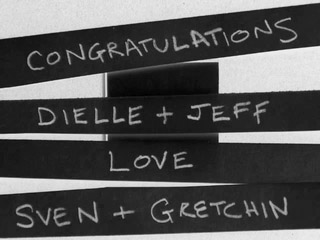 Sambuka Black @ Wordstock - video greeting card
click on image to play film (36sec - 2.3 MB)
or view on YouTube
Congratulations to Dielle and Jeff, whose newly self-published book Sambuka Black debuts at Wordstock this weekend!
Sambuka Black
Dielle and Jeff are master animators dating back to the hey day of Will Vinton studios, and also worked Coraline. Dragons, a cyclops, a faun, giant wasps—it's a really fun fantasy novel... Packed full of references that will make stopmoes giggle with delight.
And all of the books are painstakingly made by hand!
source animation, before AfterEffects work
click on image to play film (36sec - 376 KB)
I've been doing some experiments with a down shooter in my (cough) copious spare time. I thought you might like to see the source animation, before I messed with it in AfterEffects.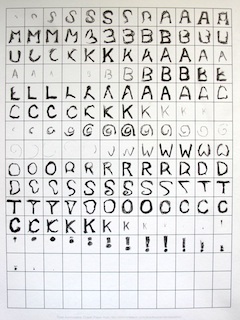 drawings for images
The drawings were done on gridded paper that I created using incompetech.com. Small equals fast. And it's really nice to be able to work from left to right, just as one would for normal handwriting.
...Congrats and good luck with the book, Dielle and Jeff!
posted by sven | permalink | categories: exhibits & events, movies