January 2012 archives
you are here [x]: Scarlet Star Studios > the Scarlet Letters > January 2012
<< before December 2011
after >> February 2012

January 1, 2012
on the occasion of toby's fifth birthday
by gl. at 7:54 pm
toby turned five today! can you believe that loud british softie has been in our lives for five years? look at his entourage now! gregory, suzie, and, of course... PONIES! thanks to everyone who tolerates & encourages his whimsy.
posted by gl. | permalink | categories: toby
portland animation now! - jan 27 & 28
by sven at 4:30 pm
I'm proud to present a new show later this month:
PORTLAND ANIMATION NOW!
short films from 20+ Portland animators

Dates: Jan 27 and 28 @ 7pm
Runtime: 90min
Venue: 5th Avenue Cinema
Address: 510 SW Hall St, Portland, OR 97201
Tickets: $8 cash or check only

Amazing short films from Portland's powerhouse animation scene! Highlights include…
Eyeliner by Joanna Priestley (dubbed "the queen of independent animation" by Bill Plympton): A playful exploration of the organic geometry and archetypes of the human face. Ursula 1000 - Rocket by Eric Kilkenny: A love story told as a fever dream involving stolen works of art, dualistic robot terminators, and a giant floating head who seriously needs his moustache trimmed. Ruby Rocket, Private Detective by Sam Niemann & Stacey Hallal: It had been a long night and Ruby Rocket, Private Detective needed a stiff one—then HE walked in. Missionary by Mike A. Smith: Geopolitical allegory as cartoon slapstick, featuring eggs and fearsome hand-on-stick technology. Old-Time Film by Barbara Tetenbaum & Marilyn Zornado: Handset type, printer's ornaments and antique engraving come to life in the first film created entirely through letterpress printing. Operation: Fish by Jeff Riley: After a series of goldfish abductions, a secret agent is dispatched to bring the fishnappers to justice, and possibly save the world!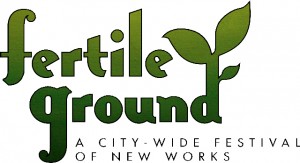 Portland Animation Now! is being presented as part of Fertile Ground, a city-wide festival of over 100 new Portland-generated arts events.
Buying a festival pass will get you into ALL Fertile Ground shows for a single, low price of $50. When you check out, you'll be asked to select the company that should be credited with your pass sale. Please select "NW Animation Festival" from the pull-down menu. That's the only way NWAF makes any money back from festival passholders.
…See you at the show!
posted by sven | permalink | categories: exhibits & events, nw animation festival